Pioneers of National Bank Note Research and Census Development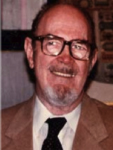 John Hickman
John Hickman was born and raised in Macon, Georgia, where he was a member of the class of 1944 at Lanier High School. During World War II, John served in the United States Navy. For many years he acted as the Iowa distributor for two Chicago companies, selling check protectors and other bank equipment. These endeavors led him to the study of National Bank Notes, a field which he enriched greatly.
In 1965 John formed a partnership with John T. Waters. Together they pioneered the collecting of nationals by geographic location, rather than by treasury signature combinations. This greatly expanded the market for nationals and gave us the vigorous collecting environment we enjoy today. It was during his association with Waters that John began his prodigious census of nationals, and what began as a small project grew to a computer database containing records of over 150,000 national bank notes.
John Hickman was the man behind the William R. Higgins Jr. Foundation Museum and Library located in Okoboji, Iowa. This unique museum houses the most complete collection of Iowa nationals and major collections of Missouri, Minnesota and South Dakota notes.
Anyone who met John Hickman knows that he had a way with words! John's colorful language leaps out at us from many auction catalogs and price lists. "A peach of a note", "little more than pocket change", and "a flaming rarity" are but a few of the insightful phrases now used freely by many others. Whereas another person would look at a worn note with a corner off and apologize for its condition, John would extoll its virtues and pronounce it "98% Fine."
With his tenacity and determination, John created an invaluable resource- he skillfully explained the history we hold in our hands, and he showed us how much fun it can be to collect.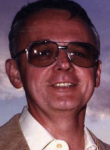 Louis W. (Bill) VanBelkum
Louis W. (Bill) VanBelkum was born in Grand Rapids, Michigan in 1942. He became an ardent researcher of fractional currency while still in his youth. Bill began collecting Michigan national bank notes in 1964 when he was teaching in the Grand Rapids school system. In 1968, Bill authored National Bank Notes of the Note Issuing Period 1863-1935. This book lists national banks by state, charter number and town name. In addition it gives key information such as the circulation of the bank and the date it liquidated or entered receivership. Bill's slim volume became a "shopping guide" for the growing numbers of collectors and dealers scouring coin shows and shops for nationals. In 1970 Bill co-authored The National Bank Note Issues of 1929-1935, the "blue book" which became a source of inspiration and information for the growing number of small size national enthusiasts.
More than anyone else, Bill Van Belkum is responsible for making it possible to study national bank notes in a systematic way. Beginning in 1968, Bill and his wife Barbara began regular pilgrimages to the National Archives. At first, their study of the Comptroller of the Currency ledgers was focused on the Lazy Twos issued to Michigan banks. When Gerome Walton learned of Bill's work he contracted with him to obtain the issue information for all of the Nebraska national banks. Shortly thereafter Bill and Barbara made the momentous decision to systematically abstract information about all national bank note issues and redemptions which was a herculean task. This project was completed in 1979. The fruits of their labors make up the heart of this book.
Bill and Barbara now reside in Las Vegas, Nevada. In recent years their spare time has been divided between the enjoyments of being grandparents and a study of modern gambling casino tokens.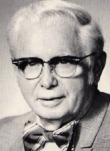 Melvin Owen Warns
Melvin Owen Warns was born in Toledo, Ohio in 1902. He graduated from Columbia University (College of Pharmacy) and New York University (School of M e r c h a n d i s e Statistics). During World War II he served as a Senior Lieutenant with Fleet Wing 15.
Owen's interest in National Bank Notes resulted from a 1935 visit to the Bureau of Engraving and Printing. At the time Owen was part of a group studying the Bureau's air mail stamp issues. The Director of the Bureau led them through the facilities then being used to produce the small size nationals, and commented that these issues soon would end. Fascinated by the pre-printed 12-subject sheets and the interchangeable bank titles, Owen decided to embark on a study of these notes.
Owen Warns is best known as the author of The Nevada Sixteen National Banks and Their Mining Camps (1974), and as Editor, with authors Peter Huntoon and Louis Van Belkum, of The National Bank Issues of 1929 - 1935 (1970).
One of the features of the latter book was a listing of all national banks which issued small size nationals. The denominations reported by collectors were identified for each bank. This listing served as a starting point for Owen's regular updates which appeared in Paper Money, the journal of the Society of Paper Money Collectors. He sifted through correspondence from hundreds of dealers and collectors, serving as a magnet for information as he chronicled the dwindling number of unreported banks. Owen's efforts helped to popularize small size nationals at a time when they were greatly underappreciated.
Owen's collecting interests were not limited to small size nationals. Inspired by the sale of the Albert A. Grinnell collection of paper money, he formed a collection of notes from banks with charter numbers between one and one hundred.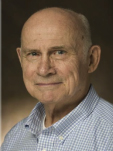 Don C. Kelly
Don C. Kelly was born and raised in the northeast Ohio village of Poland. While in high school he began collecting stamps and covers of The Confederate States of America. Five years of schooling at Miami University in Oxford, Ohio was followed by three more at Yale University, where he received a doctorate in theoretical physics. As a graduate student in the late nineteen fifties a lot of time at the Collectors Shop in New Haven, where his interests expanded to classic United States stamps and Colonial Connecticut coppers.
His interest in paper money began in 1960 following his return to Miami University as a faculty member. His first national was a beat up $20 1902 Plain Back from Youngstown, Ohio, acquired on a trip to Chicago in 1963. The ensuing forty-five years have seen his Ohio collection grow to over 2500 notes. Don's collection contains notes from 334 of the 336 Ohio banks which issued small size notes. He has a special fondness for notes from towns and banks with unusual names.
The idea for a guide book for national bank notes became a reality in 1981 when the First Edition of this work was published. In 1982 the Professional Numismatists Guild honored Kelly as an outstanding author of a numismatic work by presenting him with the Robert Friedberg Award. Following publication of the Second Edition in 1985, Kelly was honored with the Nathan Gold Memorial Award for the Advancement of Paper Money Collecting. In 2004 he received the Literary Award of the Professional Currency Dealers Association. His most prized recognition came in 1997, The John T. Hickman Award for Outstanding Research in the Field of United States Currency.
Don resides in Oxford, Ohio where he retired in 1993 after serving for thirty-four years as Professor of Physics at Miami University. His primary interests today are Thomas Haydn Kelly, Jacob Alexander Kelly, Elizabeth Jane Kelly, Benjamin Ma-Sun Kelly and Lauren Grace Kelly.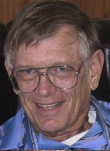 Peter Huntoon
Peter Huntoon has been writing about U. S. currency for 45 years, having authored or coauthored a couple of hundred articles and three books including The National Bank Note Issues of 1929-1935, Territorials and U. S. Large Size National Bank Notes. His articles appear regularly in Paper Money and the Bank Note Reporter. He specializes in researching federal records pertaining to currency issues at the U. S. National Archives and Bureau of Engraving and Printing certified proofs of U. S. currency that are housed in the National Numismatic Collections in the Smithsonian Institution. He has been teaching, or co-teaching, the National Bank Note course at the American Numismatic Association annual summer seminar of numismatics for a number of years.
Peter developed a serious interest in paper currency in 1963, which was before the national bank note road map was very well defined. He specialized in the national bank notes from Arizona, his home at the time, and built a comprehensive collection of Arizona notes, including territorials.
Peter was a pioneer of the modern era of national bank note collecting. This period can be defined as roughly 1965-1975, during which Louis Van Belkum assembled circulation and issuance data for the national banks and John Hickman and his partner John Waters greatly expanded the market for nationals by focusing on location rather than treasury signatures. Huntoon emerged as a primary source for the explosion in national bank note information.
Peter was born in West Orange, New Jersey, in 1942, and moved to Tucson, Arizona, in 1959 with his family. He earned a doctorate in hydrology from the University of Arizona in 1970, and moved on to university teaching and research, first at the University of Nebraska at Lincoln from 1970 to 1974, and then at the University of Wyoming where he was a professor in the Department of Geology and Geophysics from 1974 to 1998. He specialized in ground water exploration, with a strong interest in the development of water in third world countries. The Geologic Map of the Grand Canyon that he coauthored became the largest selling geologic map in history. Peter's most popular course was "Fission, Fusion, Psychosis," a multidisciplinary examination of the atomic bombings of Japan, and their legacy.
Martin Gengerke
Martin Gengerke was a bank teller while in college and an industrial engineer until the mid-1970s. He took the first chance he had to enter the numismatic field full time, working for veteran dealer Lester Merkin at his store on Park Avenue in New York City. After Lester's retirement, Martin worked full time for Stack's, NASCA, and R.M. Smythe for the next 30 years, and did part time cataloging work for Christie's, Sotheby's, Doyle Galleries and other firms.
Martin has done consulting work for numerous government agencies, including the Federal Reserve Banks of San Francisco, Chicago, New York, Philadelphia and Richmond, the Smithsonian Institution, the ANA, the ANS, and Colonial Williamsburg, and has photographed numerous private and institutional collections. He has provided information and photographs to countless newspapers and books, both numismatic and historical. Martin's articles have appeared in Paper Money Magazine, The Numismatist, Coin World, The Bank Note Reporter, The Essay Proof Journal, and Friends of Financial History, and his books on paper money and American numismatic auctions remain standard references. Awards include the American Numismatic Association's President's Medal and the first award bestowed by the Numismatic Literary Guild for excellence in cataloguing.
Martin retired a few years ago, and moved with his wife Beatrice to the Pocono Mountains. They currently have two full time foster children, and are voluntarily "on call" for emergency cases. He remains active in numismatics today.
About
|
Acknowledgements